This topic usually boils down to how a hotel can compete with OTAs for bookings. But first of all, decide if you actually need to compete. If you're a young mini hotel, you must want as many mentions as possible. In this case, OTAs can be your friends or even more than that: the more online sales channels you use, the better. It's good for building an online reputation when your hotel's brand is well represented on the Internet.
If your hotel is well known and you made a name for yourself, we recommend that you use your official website as the main sales channel. Direct sales are more profitable, as you don't need to pay OTAs up to 20% commission. The money you save can be invested in improving your hotel and your guests' comfort. This is the best way to win loyal customers who will book from you again.
Only 34% of guests book rooms on hotel websites, which leaves much space for improvement. So, let's see why people might prefer booking in OTAs to a hotel website.
#1. It's hard to figure out how to book a room on a hotel website
Solutions:
1. Choose a user-friendly booking engine. The easier to book, the more website visitors turn into guests. When booking, it should be easy to understand what's included in the price, wh ere to click, what box to check. As soon as it becomes unclear, a guest might leave a website without completing a reservation.
With
TravelLine booking engine
, it takes just three steps to book a room. For the maximum conversion rate, remember to fine-tune the booking engine settings.
2. Provide free extra services for all direct reservations, e.g. include breakfast or shuttle service free of charge. This way, you'll make an offer on a hotel website more attractive than in an OTA, while prices remain in parity.
3. Provide various payment methods. For instance, TravelLine Hotel booking engine supports 10 payment methods. The most popular ones are at the property, by card, and credit card guarantee.
#2. OTA website is number one in search results under your hotel name
Solutions:
1. Do your best to make your hotel number one upon your branding request. It will help you attract more visitors to convert them to guests. To get more bookings, add booking buttons to all key pages or set up a booking engine to be displayed on all website pages. This will make the booking process much faster and easier.
2. Keep an eye on search results people might use when looking for a hotel like yours. It's not only a name but also some things connected to a hotel, like "downtown hotel," "hotel near train station," or "hotel with swimming pool," etc.
There's a free tool called Google AdWords (Keyword Planner) for monitoring keyword trends. It will help you better understand what people are looking for. Here's what searches can include:
a hotel's brand
a hotel's USP (unique selling point), e.g. Moscow hotel near Red Square
wide requests, e.g. hotel Kazan
Think of what words you would use if you wanted to find a hotel similar to yours and see if these searches are popular. Try to choose the most popular ones and include them in texts on your website. This will help people find your website, as it will become more relevant to what they are looking for.
There are also some paid key planning services:
After popular requests are defined, make changes to texts on your website. Focus on H1 and H2 headings and pages' titles and descriptions.
Use a platform like Google Analytics to see how many searches people do, what they are looking for, and how it' changes in real time.
3. Update content on all platforms you use on a regular basis.
"Information about a hotel can differ on different platforms. It often happens because there's no single control panel" says Kate Kazantseva, head of TravelLine support team. "We recommend that hotels spend at least one day a month checking if hotel info in business catalogs, OTAs, and other accounts is relevant."
#3. You have too little data on guests who made a reservation via OTAs
Some OTAs don't pass guests' emails to a hotel. It means that hoteliers can't send welcome or promotional emails to the customers who made a reservation via an OTA. On the other hand, OTAs can send emails by themselves. In their emails, they usually mention several hotels that might steal the show.
Solutions:
Let your guests know that special rates are applied when they book rooms on a hotel website and ask for their emails at a property. Please mind the latest rules on personal data collection and storage described in GDPR.
Make discounts and come up with seasonal special offers. For instance, Cosmos hotel in Moscow offered a 50% discount on direct bookings on the official website when booking for certain dates in summer. A number of bookings increased several times, given that usually it's a low season in summer. Even though they sold rooms for just a half of a regular price, this period was profitable as the offer has helped drive demand.
#4. OTAs don't highlight your hotel's advantages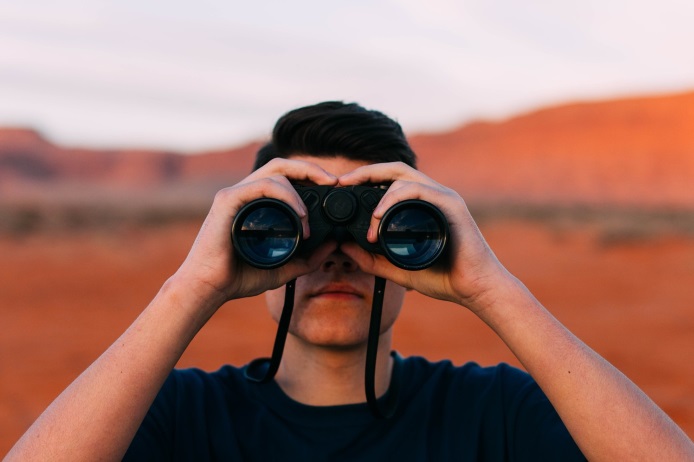 It's hard to pick out just one hotel from a list an OTA shows after clicking on the Search button. And it's hard to stand out when your hotel's on that list. However, a person will see your hotel among suitable ones when applying filters.
According to Softinn, 50% of OTA visitors also check out a hotel official website after visiting an OTA, which means you still have a chance to attract direct bookings. Make sure all of your hotel advantages like closest attractions, swimming pool, or unique on-site restaurant are easy to notice on your website and in all marketing materials. This will make your website visitors consider direct booking on your website instead of OTAs'.
Solutions:
1. Make your advantages and awesomeness noticeable from the first sight.
2. Start a loyalty program. Make discounts for future stays, provide promo codes, or include some services free of charge for those revisiting your property. To attract the relevant audience, enter into partnerships, e.g. with taxi services.
Alexey Kutcher, a senior manager at Forward Aparthotel in Sochi, says that their guests can buy ski passes to Roza Khutor or rent a car right at the hotel, all thanks to hotel's partnerships with local companies. At the hotel, they also help guests buy tickets and provide visa support. It surely helps them win loyal guests who make future reservations via the hotel website.
3. Identify the most popular services among your guests and make them the most noticeable on your website. Be sure to add a service description. If possible, add service reviews.
---
Ask yourself if your guests experience any of the above-mentioned issues when booking on your website and work hard on fixing them.
Even if you are friends with OTAs, it won't hurt to make your hotel website more effective . Increasing direct booking is probably the best way to increase online sales and win loyal guests.