"I wanted to get to the next level. I was eager to attract new guests and work with more corporate clients. At the same time, I wanted to free up my time by delegating routine work such as listing on online platforms, negotiating with contractors, etc. to professionals," says Alesya Zharkova, the owner of apartments. I think many apart-hotel owners are thinking the same thoughts from time to time.
Internet promotion, target audience research, creating rates, and prices are equally crucial for launching and increasing online sales. But then, you get drowned in daily routine; things get out of control one by one, which leads to accommodation and income drops.
The TravelLine's online sales development team figured out 6 mistakes that apartment owners often make, and that leads to stagnation. In this article, we tell you how to fix them.
1. Apart-hotel is poorly represented in search engines
Most tourists search for a place to stay online. Indeed, it may depend on your country. Therefore, you should hit the search engines represented in your area, so people can easily find you.
Create your object profiles in Google My Business and other similar services. It's free. The more precise and informative your cards are, the more helpful it is to the guest. The card appears as a block with contacts, photos, and a link to the official website, including online reviews. It shows up on the right-hand side of the search results on a computer screen, and on top of other results on a smartphone.
Add your organization to business & travel platforms like TripAdvisor, Foursquare and others, specific to your country. Adding your business's information is usually free on these platforms, while some of them may offer you paid promotions to be more visible on the map and in search.
Create a brand name for your apartment. The unique name will help guests find your property faster. If the name of your mini hotel is not unique, simply add the location name to it. For example, KvartalApartments search results will surely lead guests to your apartment. On the other hand, the "apartments on the Broadway" search will give you hundreds of results. It is called high-frequency keywords in search optimization & creating ads.
Use the right keywords for SEO-optimization on the official hotel website. Setting everything up correctly will bring your apart-hotel website to the top of the search results by direct requests.
2. The property doesn't have a website
The official website is your direct sales channel #1. But it's not enough to create a web page and redirect visitors from all other platforms. To conduct sales through your website, you need to install the online booking module. Every page should contain the search bar and the button to book a room.
Add only high-quality content onto your website. Include pictures of rooms and maybe even walkthrough videos. Add descriptions, mention additional services, and list interesting places nearby. Show your guests the right way to book online, with all promos and discounts. Describe your unique selling points (USP). Be it a free breakfast, a gym, guided tours in the city, or just a nice area with attractions and shopping centers.
Check that the site works correctly on all devices, especially mobile. Today, 67% of guests use smartphones to go online. If your website is not optimized for mobile, guests are highly likely to leave, and you will lose revenue.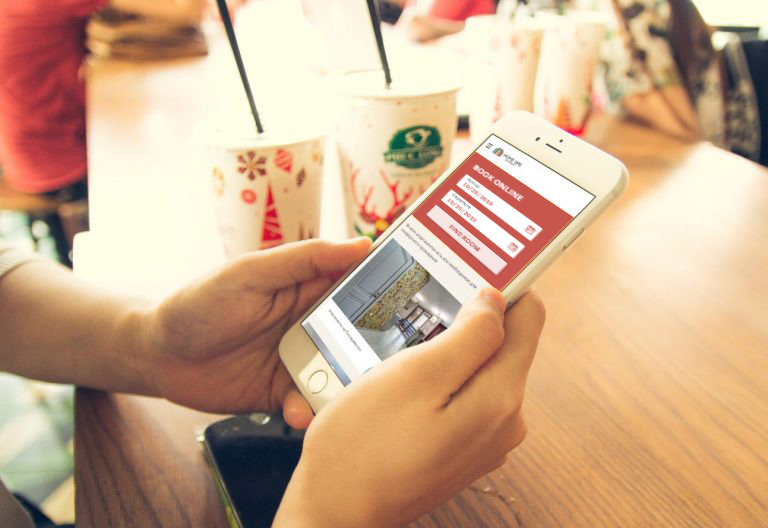 Make sure that the site is always available, and there is no unexpected downtime. Don't forget to pay for the hosting, domain registration, and renew the security certificate on time.
3. You're using inefficient sales channels
The promotion platforms for your apartments are not limited to Booking.com and Hotels.com. Pay attention to the channels that specialize in renting apartments, houses, and rooms. It's not a secret that the most popular is Airbnb, but your country may have another competitive service. Creating profiles on these websites doesn't take much of your time, because they connect travelers with property owners and take care of all paperwork.
The efficiency of sales channels varies from region to region. For example, guests prefer to book Mediterranean hotels on Tvil.ru, and Far East hotels — on Agoda. Channel manager will help you choose the most popular sales channel in any region.
4. You don't know the target audience
You may be targeting the wrong customer category, so find out where your guests come from. See which facilities are nearby. This will help you determine the target audience and develop the appropriate unique selling proposition. For example, if your appart hotel is close to industrial enterprises, your potential guests are business travelers. If there are many attractions around, such as cultural and entertainment facilities, shopping centers, bet on attracting leisure tourists and families with children.
Corporate clients can provide a stable income and occupancy rate. Create a proposal by describing the special conditions and discounts for corporate clients. According to TravelLine statistics, partnerships with industrial facilities, clinics, universities, and other organizations can add up to 35% of all revenue per month.
5. Payment options aren't flexible
According to TravelLine statistics, most guests prefer to pay at check-in and use a credit card as the payment method. Connect acquiring processors to offer flexible payment options. It's recommended to get a mobile payment terminal to let guests pay with a credit card on arrival or at any suitable time. The terminal works wherever there is a cellular connection, so make sure you have a good signal in your building prior.
6. Prices are static
Even if your area does not have noticeable tourist seasons, it's worth trying out dynamic rates. Pay attention to events held in your city and nearby. Track event calendars on the Internet that include concerts, festivals. Create your own calendar if there's no any, because it'll help you predict the number of guests, so you'll know when and to raise prices and to what extent.
About TravelLine
TravelLine online sales development team helps in tracking and solving these problems and many others. We offer website analysis, estimate sales channels' effectiveness, process customer feedback, analyze prices, and give advice on how to improve. Should you have any questions about launching and managing your hotel's online sales, let us know.
Send request